Long before the world knew what a cock pushup was, or before chickens became robots, a single cinematic orchestra would conduct itself into the hearts of many, yet immortalized by few.
Yes, I'm talking about the reason why you can't hear one bro call another "brah," without responding, "Did he just call you a piece of underwear?"
The Hollywood history that would be Airborne, turns 20 this year, meaning our California transplant Mitchell Goosen is more than half his way to collecting Social Security.
And no, we're not talking about the 2012 horror film of the same name. We're talking about the 1993 high school melodrama fueled by rink hockey, roller hockey, and downhill rollerblade racing, Airborne.

But before you get all excited, this isn't the greatest rollerblading movie ever, this is just a tribute, but it's a mystery that involves Mulder and Scully themselves.
(This piece is inspired by an article written by the lovely Kate Erbland over at FilmSchoolRejects.com. Read hers here: An Appreciation of the Best Rollerblading Movie Ever on Its Twentieth Anniversary.)
The Importance of Airborne
Airborne is a cinematic masterpiece set in early 90s Cincinnati, where young California native Mitchell Goosen finds himself after his zoologist parents run off to Australia, the worst place ever to take your surf fanatic son (Am I right, C.J. Wellsmore?). So, like all stable plots, Mitchell moves in Fresh Prince-style with his aunt, uncle, and cousin, Wiley.
If you haven't seen it yet, I don't want to spoil too much, but the audience of the 982 theaters it premiered at in 1993 brought in $1.2 million in its open weekend. Adjusted to 2013 dollars, that nearly $2 million. That more than doubles The Fifth Estate, which had the worst opening weekend of 2013, in per-theater average: $969 vs. $2,011. So it may not be the best, but it's twice as good as the current worst.
That also goes to show that rollerblading was more important to the 90s than the First Amendment is in the 21st Century. (And, yes, I saw The Fifth Estate, and, yes, I thought it was anti-Assange propaganda shit.)
Like so much of American cinema, what Airborne lacks in plot it makes up for in action sequences.
The Fresh Prince of Cincinnati
All problems in the movie obstructing the perfectly happy where the bad guys get what's coming and the protagonist attracts the affection of the prettiest female around him are squashed with a downhill rollerblading race.
That movie was so influential to my upbringing that I am still quite shocked at how few social problems I've been able to fix with rollerblading. Seriously, Bowman, I feel like you lied to me here.
As a movie junkie, I'm more curious as to see where many of these chaps have landed than rehash something nearly old enough to drink legally. If you want to see what lessons you personally can take from the film, I suggest you read ONE head honcho Justin Eisenger's piece: What we learned from Airborne.
Let's take a little tour through whatever kind of narrative I can put together through Wikipedia, People, and IMDB and see where the actors and talents in Airborne have landed.
Director: Rob Bowman
Prior to Airborne, Bowman directed at least one episode of 21 Jump Street, MacGyver, Baywattch, Star Trek: The Next Generation, and Quantum Leap. He also directed and produced the X-Files, which makes him an even bigger influence in my conspiracy theorist existence.
Airborne was Bowman's first movie. His next was The X-Files movie. His latest movie was Elektra in 2005. He's been directing episodes of Castle.
So, yeah, no Spielberg, but the guy's getting enough work to get an extra or two to blow him, I bet.
Jack: Chris Conrad
No cool-social-outcast-in-a-closed-minded-community saga is complete without the school jock who also happens to be the brother of the chick you're diggin'. Enter Jack, played by Chris Conrad.
After Airborne, Conrad was in The Next Karate Kid. Besides playing Johnny Cage in Mortal Kombat: Annihilation and some TV show called Douche Bros, I can't say I care. His character isn't worth it.
Nikki: Brittney Powell

The source of many Midwest boy's fantasies, Nikki was the perfect woman: pretty, nice, and would fall for any bullshit line a new guy would give her. Where's a girl supposed to find work after a role like that?
Why Saved By the Bell: The College Years, of course. Powell found herself with bit parts numerous 90s treasures, including Friends, Silk Stalkings, The Jeff Foxworthy Show, and Boy Meets World. She's currently filming Trouble is My Business.
And time seems to have done her well…
Like Conrad, who played her brother, she also has a project with "douche" in the title: Douchebags TV.
Snake: Jacob Vargas
Vargas was a child actor, and unlike other child stars, he's actually doing something besides driving drunk and twerking.  While his resume expands from Jarhead to Go for Sisters, most of his work has been episodic bit characters.
He has five projects currently in production.
Augie: Jack Black
For much of Black's career, I'd see him and go, "Holy shit! It's Augie." That was until his 2000 breakthrough role as Barry in High Fidelity. Black stole the movie by simply being his natural character: the slightly grotesque, waking-up-at-the-crack-of-noon slacker with lots of unproductive energy.
Since Auggie, Black has been earning his Frat Pack fame, earning awards and starring in some of the largest grossing films of the 1990s. Also, his band, Tenacious D, is awesome.
(Fun fact: Black has appeared in an episode of the X-Files, but, sadly, Bowman did not direct that one.)
Wiley: Seth Green
Green probably made it the best out of anyone in Airborne. From movies, to television, to voice acting—including characters on Family Guy and the awesome Robot Chicken—he's producing and writing some of the funniest things in media. (He, too, was on a episode of X-Files, which has no connection with Bowman or Black. Maybe every actor ever has been on that show when it aired, just like Law & Order, and all its spinoffs.)
Co-star Mike Opalek told me that although none of the actors were famous yet, Green had a fast food commercial airing in Ohio at the time. "So people knew his face and ask for his autograph a lot," Opalek said. "He told me he would sign random names."
You know what you get when you try to ask him about it during a Reddit AMA while he's promoting his new show Dads? Nada.
Rollerblader: Mike Opalek
Mike was originally cast to be Jack Black's stunt double, but on the second day of filming he was switched to be an actor for the infamous Devil's Backbone final scene. A native of Ohio, Mike took that shit serious and pulled downhill speed in excess of 60 mph. On 1992 skates, mind you.
While the "rollerblader" tag on the role is usually the equivalent of a Red Shirt on Star Trek, no one died, or so we know, during the final run, and Mike continues to live on to this day.
Nowadays, Mike is either making whiskey or beer professionally somewhere. Right now, he's back in Park City, Utah, with his lovely girlfriend, Tiffany.
Mike and I have discussed the idea of Airborne II. (And yes, Mike, I actually drafted a copy of a script. We need to seriously get our shit together and make this happen. Until then, update your damn IMDB page.)
Walt: Chris Edwards
The only pro rollerblader with lines in the movie, Chris Edwards' contribution was not only the cackle as Walt, but also the main stunt double for Mitchell Goosen.
He is the featured talent in the above scene, which shows nothing can unite bikers and skateboarders, quite like a rollerblader from out of nowhere.
Chris Edwards was the first rollerblader with a pro skate and the godfather of rollerblading. While his acting career never took off, he laid the foundation for modern rollerblading. He recently married and is enjoying the family life.
Rollerblader: Chris Mitchell
Chris Mitchell was one of the founding members of Team Rollerblade and founder of Box Magazine. After selling in 200o, he worked as a photographer at Disney World in Florida.
In 201o, his memoir of his Disney years, Cast Member Confidential, was published, further exposing what goes on under Pluto's mask. Never before has someone's ringtone better defined their personality. Trust me, I read it, but not before the National Enquirer.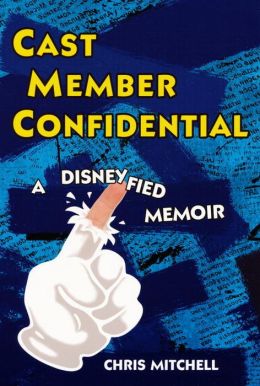 (Fun fact: Mitchell and Opalek were also skating characters in Batman & Robin. Their connection to acting in the X-Files, however, is unknown.)
Mitchell Goosen: Shane McDermott
As it is with leading a rollerblading movie—after all Prayer or the Rollerboys lead Corey Haim couldn't handle the childhood fame and died at 38 three years ago after decades of drug abuse—not all roads after are painted in rainbows.
McDermott's acting basically began and ended with Airborne. While he, like others of the cast, had bit parts after, nothing solidified. After two years on All My Children, McDermott moved to Galveston, Texas, where he sells real estate and paints, his true passion.
You can buy his art at ShaneMcDermott.net. That's right, you can put art on your walls painted by the guy who played one of the most influential rollerbladers since Arlo Eisenberg on MTV Sports.
(Fun fact: McDermott is a Galveston Park Board Trustee, which oversees expenditures on local parks, including Galveston's Johnny Romano Memorial Skate Park.)
It seems while you can take the blades off McDermott, you can't keep the Goose off his wheels.
Until your VHS copy of Airborne breaks…
Blade or Die,
— Brian Krans